San Francisco Magazine Features 181 Fremont As "One Of The Most Artistically Alluring Luxury Buildings In SF"
December 8, 2021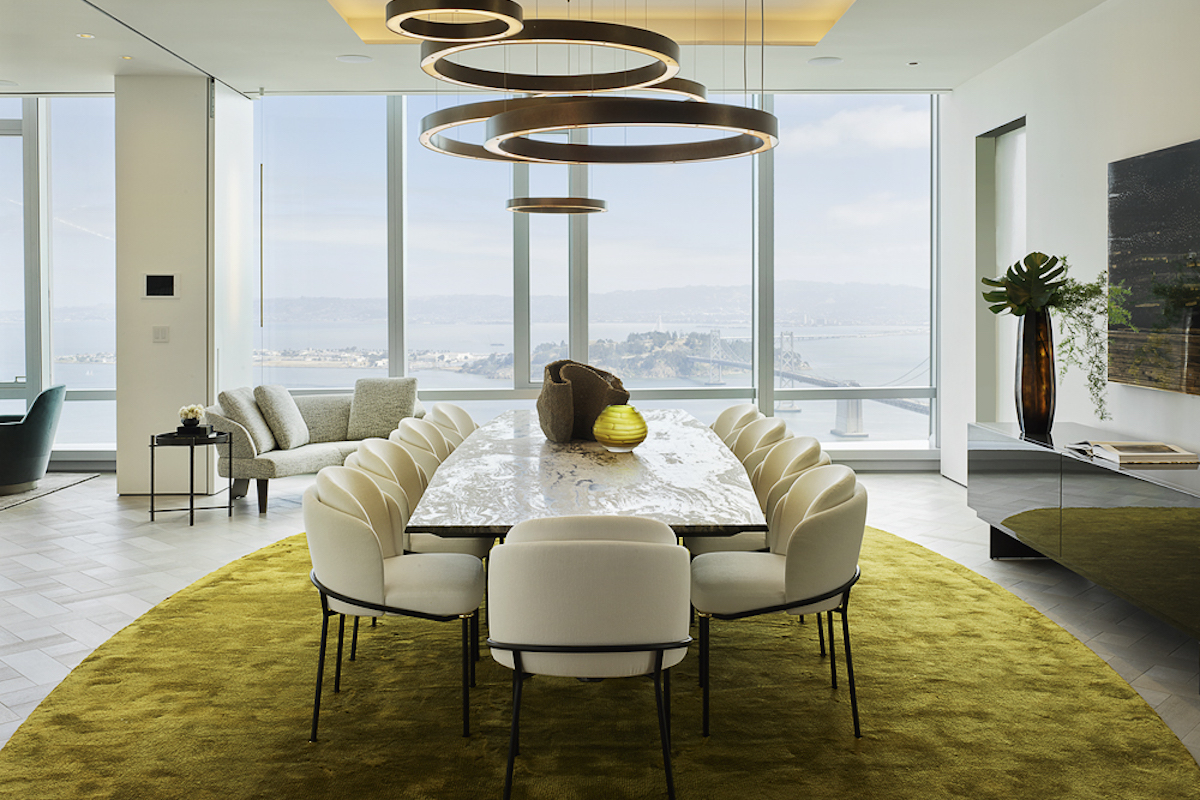 San Francisco magazine, an award-winning publication covering the city's most notable real estate and culture, recently featured 181 Fremont, touting its groundbreaking art program, Gallery 181 and one-of-a-kind residential design features—all made to delight and impress collectors and casual art-lovers alike.  
Titled "181 Fremont Is One Of The Most Artistically Alluring Luxury Buildings In SF," the featured story describes the homes within the 802-foot-tall skyscraper in San Francisco's East Cut neighborhood "some of the most jaw-dropping" in the city.
Part of 181 Fremont's unique allure is its world-class, one-of-a-kind art program. "We strive to create a thriving community of residents with an appreciation for an environment that embraces beauty and curiosity," Matt Lituchy, chief investment officer at the Jay Paul Company, which developed 181 Fremont, told the publication. 
"Our art program has brought art from around the globe to our public areas, model residences and our exclusive Residents' Club," says Lituchy. In the 39th-floor Residents' Club, residents will find more than 35 pieces of art, while a "diversity of work—including painting, photography, sculpture and mixed media" can be found in the fitness center and outdoor areas.
The article also notes that "interiors for each home were designed with showcasing art in mind; the walls have gallery and museum finishes." 181 Fremont's art advisor Holly Baxter curated a permanent collection of more than 200 contemporary artworks for 181 Fremont. Baxter's talent is on full display in the 6,941-square-foot Grand Penthouse, where "art lovers will find works by modern masters on museum-style suspended base walls." 
For the Grand Penthouse's interiors, Baxter collaborated with renowned contemporary gallery Anthony Meier Fine Arts to select pieces by Gerhard Richter, Robert Mangold and Teresita Fernández, among others. "We selected contemporary art that's intellectually and conceptually bold—as well as technically accomplished—from renowned international contemporary artists, who are actively practicing and whose works are in permanent collections of major museums and important private collections," Baxter explained. 
Beyond its incredible art collection and interiors, 181 Fremont also offers residents exclusive access to five-star concierge services, a full floor of amenities at 181 Fremont's Residents' Club and a 7th-level skybridge to Salesforce Park. Read Full Article.
Schedule a private tour to experience 181 Fremont in person. Email info@181fremont.com or call 415.282.0888.